Toyota Technology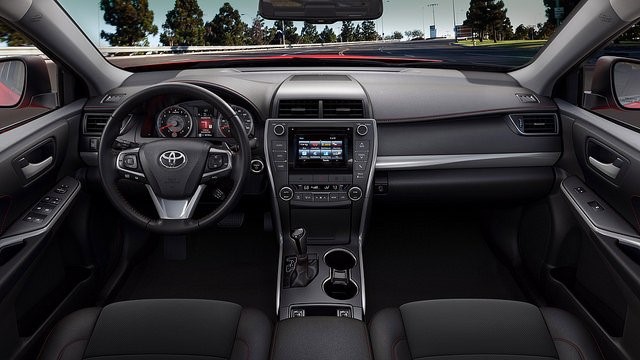 In every way, technology continues to grow exponentially. Toyota has kept pace all along, oftentimes helping to push the envelope. Take any recent Toyota vehicle for a spin and the automaker's strong focus on technology is readily apparent.
Three years ago, Toyota began implementing the Entune multimedia system. Entune boasts many innovative features. Data services provide information, on fuel prices, traffic, weather, sports and stocks, streaming in real time. The Entune App Suite allows users to access popular apps such as iHeartRadio, Pandora and Yelp.
Most Toyota vehicles are equipped to provide navigation and easy smartphone integration. That means the ability to make calls and stream audio wirelessly. It also means you'll probably never get lost again.
Advanced technology has worked its way into nearly every aspect of the Toyota vehicle. Dynamic Radar Cruise Control makes regular cruise control look old-fashioned. Available on select models, DRCC uses cutting-edge radar tech to determine the distance between you and the vehicle in front of you, maintaining a preset distance with speed control.
This all amounts to a more comfortable, relaxing and confident drive. Toyota uses technology to help you, not as flashy gimmicks just to get you inside of their cars.
While other automakers struggle to keep up, Toyota has the ability to anticipate consumers' technological needs. This has helped Toyota establish a strong reputation for making some of the most technologically-advanced vehicles on the road today.